ATS/ETS2 Truck Simulator Button Box w/ CB Communications
"Breaker 1-9, got your ears on good buddy?"
Add some CB fun to your multi-player, American Truck Simulator or Euro Truck Simulator 2 PC gaming experience! This PC Truck Simulator Button Box, designed with ATS and ETS2 truck sim gamers in mind, features a fully functional CB microphone interface, pre-configured for compatibility with the popular "TruckersMP*"!

Dimensions (incl. mic.): 12"w x 6"h x 4.25"d
Weight: 4lbs.

*TruckersMP enrollment required.
IN-STOCK
-
SAME-DAY SHIPPING WHEN ORDERED WEEKDAYS BY 2PM EST*!
Now Only
$249.95
USD
PURCHASE CODE "SAVE50" APPLIED!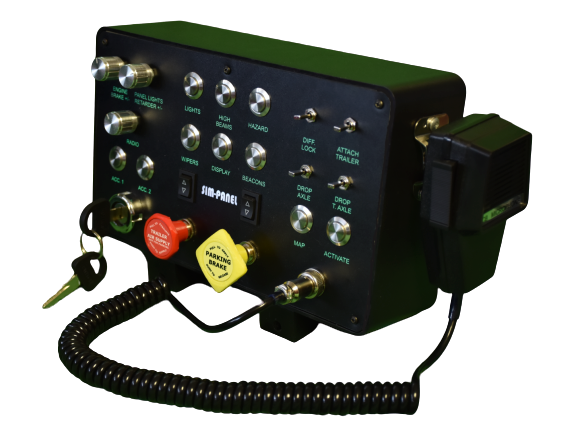 ATS/ETS2 Truck Simulator Button Box w/ CB Communications
Add Review
ATS/ETS2 Truck Simulator Button Box w/ CB Communications - ADD REVIEW
ATS2
Buy Now